Expert guidance. Highly reliable services.
Tailored solutions.
FlexAnywhere™ Solutions
Tailored solutions that flex to meet dynamic hybrid IT needs
FlexAnywhere™ Solutions give customers the tools to solve their biggest hybrid IT challenges, while seamlessly interconnecting applications and users.
Customer Success Stories
Flexential helps leading businesses successfully adopt hybrid IT
Flexential and AutoNation migrated the retailer's disaster recovery environment to a data center to ensure its Denver-based production environment was fully replicated to protect the company's data and ensure its availability during an outage.

Solution

GrayRobinson, P.A. deploys reliable, sustainable disaster recovery services to ensure continuity of services in one of the most hurricane-prone states in the nation. 

Atrium Health Floyd deploys state-of-the-art colocation and disaster recovery services to support medical and logistics applications and safeguard critical data. 

Solution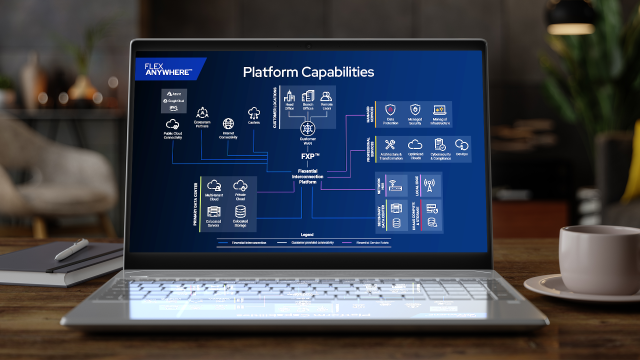 What Makes us Different
Powered by the FlexAnywhere™ Platform
We believe every client has their own unique challenges.  That's why we spend time to deeply understand your business goals and utilize our flexible platform to provide solutions that best match your needs.
The FlexAnywhere™ platform is the Flexential integrated set of capabilities including colocation, cloud, connectivity, data protection, managed and professional services which delivers tailored IT solutions that strengthen your business capabilities.
Product Suite
Expert guidance and services to solve your complex IT challenges
To contact Flexential, complete the form below: