Next-Generation Data Resiliency Solutions
In this on-demand webinar, Flexential and Zerto experts discussed the evolution of disaster recovery, the most common disaster recovery scenarios and next-generation data resiliency solutions.
The unexpected can hit your enterprise at any time. And unplanned downtime can cost up to $17,244 per minute. That adds up to $1 million per hour and $24 million per day. In this Flexential webinar recording you will learn:
Data resiliency best practices
How to avoid costly downtime issues
Real customer stories and how they addressed common disaster recovery scenarios
According to Gartner research, 40% of unplanned downtime can be attributed to application failures; another 40% to operation errors; and 20% to hardware, operating systems, security and power failures and natural disasters. Businesses need near-constant access to their data, and any loss of data access due to unplanned downtime can cost upwards of millions of dollars a day – or even per hour.
It's critical for businesses to be "always on." Building a data resiliency strategy involves several considerations. Protecting brand reputation is table steaks. Businesses must also think about impacts to the user experience, security concerns, compliance regulations and customer retention.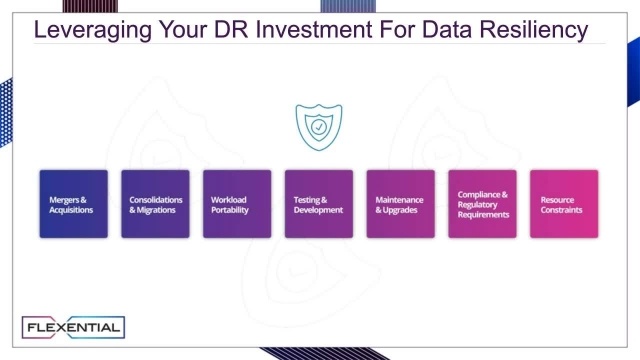 Complete the form below to watch the video.