Flexential Provides Value-Oriented Solutions and Reliable Performance to Stoel Rives
Stoel Rives LLP provides legal services to a wide array of industries such as technology, real estate, energy and corporate law. Given its diverse customer base, the overall reliability of its IT infrastructure is imperative to ensure productivity for 350 attorneys across Washington, Oregon, California and Utah. Looking to partner with a data center that could create a customized IT solution and meet high-efficiency standards, Stoel Rives turned to Flexential.
The law firm previously hosted their infrastructure in-house, which required Stoel Rives' IT staff to manage the power, cooling, backup and security operations to ensure its systems remained online and running smoothly. These responsibilities were taking the IT staff away from being able to focus on the client experience and improving the practice of attorneys. Additionally, Stoel Rives sought a provider that could improve reliability, security and redundancy.
Flexential developed a tailored, long-term solution that was flexible enough to accommodate business growth and expansion over time. The high-density colocation solution includes space and power for the company's network equipment, as well as IT support to simplify and ease the migration of its IT infrastructure.
Shortly after the migration to Flexential, Stoel Rives encountered a three-day building power outage which could have left half of the firm's staff without any technology access. Because the infrastructure was colocated at Flexential, no users were impacted and "not a single billable hour was lost," according to Ryan Schlunz, chief administrative and innovation officer for Stoel Rives.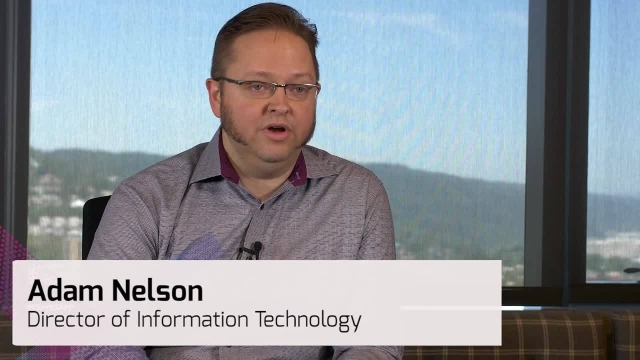 Complete the form below to watch the video.