As your business grows, establishing or increasing your data center footprint in California can be a challenging endeavor. Colocation space across California is impacted by relatively high costs, low inventory levels, natural disaster risk and power challenges. Reconsider your approach to data center space and break free from California with Flexential high speed, low latency data centers in Oregon, Nevada, Utah and Arizona. Here are five reasons to consider the move:
1 - Lower your costs  
It's no secret that nearly everything costs more in California, and colocation space is no exception. The cost for colocation space in California is driven by the cost of land, buildings, power, insurance, taxes and the people needed to secure and operate the data centers 24 hours a day. Cost for an acre of land in Silicon Valley is approaching an average of $4.4M and that's before you even dig a hole. By moving your colocation to a partner outside of California you may be able to significantly alter the business economics and redirect excess budget from paying for space to growing your business.
Understanding your total cost of colocation comes down to not only space and power, but also the potential impact of lower or zero sales tax. You may also be able to offset your own costs of staffing by leveraging lower cost management and technical services within a data center provider.
2 – Future proof your growth and future proof your expansion 
When data center space inventory is limited, the options for a new or expansion of a colocation footprint can be dramatically impacted. At the end of 2020, the Silicon Valley market had 292.1 MW of total data center inventory with an average vacancy rate of 2.3% scattered across retail colocation providers. Wholesale colocation is even more constrained and nearly unavailable in this market. Development of new space across Northern California has been hindered by the COVID-19 pandemic as well as the scarcity of land and difficulty getting new power entitlements.
As your business grows and you add new projects, don't let the lack of data center availability in California slow your progress or put your growth at risk.
3 – Reduce the risk of natural disasters impacting the data center  
One of the biggest risks to the California data centers is the risk of natural disasters. Earthquakes and wildfires can impact not only the physical space where hardware is collocated but can also impact the infrastructure and daily lives of those who secure and manage the space. In addition, the state has experienced a rather regular occurrence of rolling blackouts over the past few years, putting added pressure on data centers to increase their self-sufficiency.
When it comes to natural disasters, the data center may be able to physically withstand the disaster and continue to operate on generator power. Yet, the bigger concern is the ability of staff to get to the location and for the data center to ensure fuel supplies for the generator. And since 40 of the Silicon Valley colocation data centers are within 18 square miles, the risk may apply to all the facilities at the same time.  
4 – Ensure access to affordable and reliable power 
Power is one of the biggest challenges for data center operators in California. Acquiring new or expanding power entitlements to fuel the growth of high-capacity hardware can be difficult. As hardware is refreshed, the same physical space can require significantly more power across the data center. If the data center does not have sufficient entitlements, then expansion by way of high-capacity hardware as well as additional space could be limited or unavailable.
The other side of the coin for power challenges, is literally the coin. In some locations, the cost of power can be priced at a premium of 40% or more, even within Silicon Valley there is disparity in power pricing. By distributing your colocation footprint beyond California, you can take advantage of better pricing and availability of power to suit your needs.
5 – High performance doesn't require a California zip code
Needing more data center space doesn't mean you have to limit yourself to colocation in California. Using Flexential high speed, low latency data centers outside of California will have little to no impact on the performance of business applications, software development and testing and disaster recovery and storage. Take the smart approach to refactoring your data center footprint and leverage the best economics, lowest risk options for your needs.
Flexential has solutions to meet your needs, from colocation to hyperscale cloud on-ramps, to interconnection, private clouds and disaster recovery solutions. Flexential has high speed, low latency colocation options across the Portland, Phoenix, Las Vegas and Salt Lake City metro areas with continually expanding footprints and power capacity.
Alternatives to Colocation in California
Portland, Oregon
700,000 square-foot data center footprint
1,500+ watts of power per square foot
Connected to the PG&E Sunset Reliability Center's redundant power grids and has a high 24/7 diesel fuel priority with PG&E's Dispatchable Standby Generation program
Connectivity to Asia through subsea cables
AWS West, Google Cloud and Microsoft Azure data centers are all within 200 miles with direct connections
Tax benefits – no sales tax in Oregon. Buying and placing equipment in Oregon can yield substantial savings (see your tax advisor for more information)
Phoenix, Arizona
109,476 square-foot data center footprint
Statewide business personal property tax exemption
Low seismic zone rating of one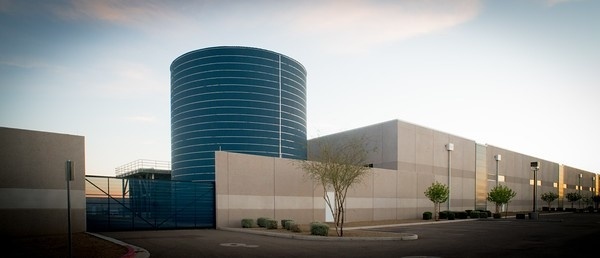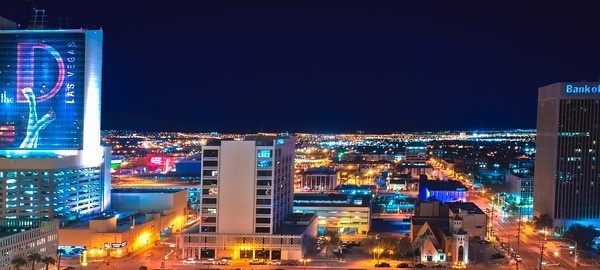 Las Vegas, Nevada
144,000 square-foot data center footprint
Highly redundant, efficient and secure IT infrastructure services for gaming businesses
Nevada's Data Center Tax Abatement Program offers competitive tax incentives that help make doing business in Nevada an easy choice for qualifying companies
Low sales and use taxes and no state income tax
Salt Lake City, Utah
154,000 square-foot data center footprint
Energy costs 16% below the national average and one of the lowest corporate tax rates in the nation
Wind-generated electricity through the Rocky Mountain Power Blue Sky Renewable Energy program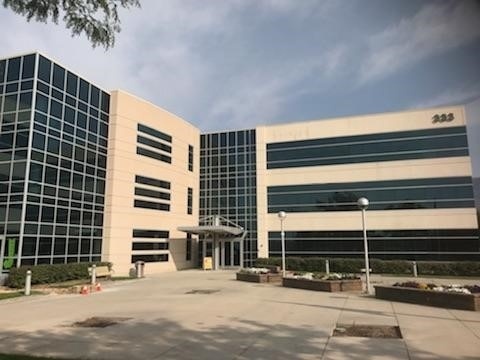 To see how colocation outside of California can change your economics, contact Flexential for a price quote.
Complete the form to sign up for our blog.