Taking Data to the Edge Webinar
We all know that data is quickly becoming the new corporate currency. It has become critical to doing business today. However, data in raw form has little value. It needs to be manipulated and analyzed to truly be valued and consumed.
Join Tim Parker, Flexential's Vice President of Network Strategy, as he expounds on his PTC Panel discussion.
How businesses are taking data to the edge.
Why data collected at the edge needs to connect to compute and the cloud to be analyzed and useful.
That data collected at the Edge is powering tomorrow's technology and how interconnection will accelerate adoption.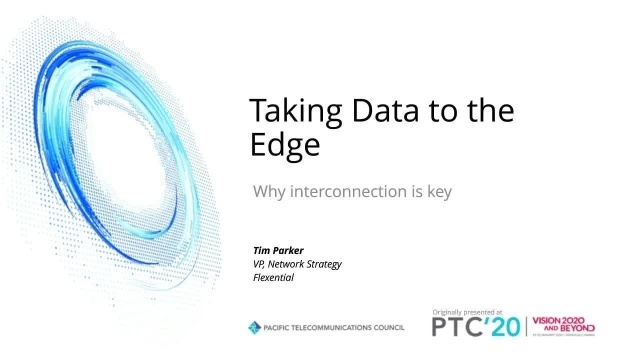 Complete the form below to view the content.